If there is one thing that you hate paying, it is the winter bills for heating. In particular, if you have a big home, this can be a bill that you cannot seem to reduce very easily. Well, the good news is that you can do interior design. There are things you can do in your home so that you can reduce your heating bills and create an enjoyable living space during the winter. Let's take a look at four tips to reduce your heating bills.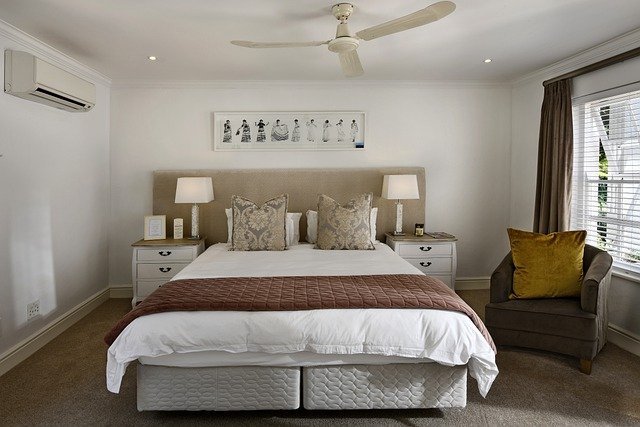 Put down Rugs
If you have hardwood floors, you are going to know that your home feels cold during the winter. Of course, you can wear slippers. But, if you want to try to reduce your heating bills, you want to try to escape the warmth. To help do this, you can put down rugs in your home. You can purchase large textured rugs for the living room, as well as using them in the hallways, bathrooms and bedrooms. This is something that is going to help with the heating bills, as well as make you feel warm and comfortable during the winter. There are some popular designs available at Penny Morrison.
Add Warm Colored Accessories
When it comes to interior design, a lot of white and grey colors are trending. But, these are colors that do not create the illusion of heat. Instead, you want to add warm colors to your home. This does not mean that you have to entirely change the design of a room. Instead, you can add bold and bright colored accessories. For example, this could be a lampshade or throw cushion. Either way, colors like orange and yellow are great for making you feel warm during the cold winter months of the year.
Purchase Blinds and Curtains
A lot of heat can escape from the windows. While it can be nice to let in the natural light during the day, you want to ensure that the heat does not escape by night. A good way to do this is to invest in window coverings. In other words, you can put up blinds during the day, as well as curtains for at night. This is going to trap in the heat and make rooms feel better during the winter months. What's more, it can offer more privacy in your home.
Use Throws and Blankets
Something that is trending right now when it comes to interior design is using throws and blankets on couches and beds. It can add a different texture, as well as contrast colors. This can really add the finishing touches to a room. But, throws and blankets are going to be more than just decorative accessories for rooms in your home. They are also going to help you keep your heating bills down. You can use them to stay warm when you are sleeping or relaxing. There are some cosy and warm materials now available that are going to make you comfortable.