Many people think of climate change as an abstract concept that is alarming but doesn't affect them directly. After all, unless you live in the poles or right beside the sea, how will melting icecaps, rising water levels, and warming seas impact on your life?
Maybe they won't, but results of changing weather patterns will if you get to live another 30 years or so. If you don't, they will likely affect your children's lives and those of younger generations.
How Climate Change Could Affect Your Life
There are warnings that entire nations might ultimately face extinction. You may not believe this is possible, but when it was discovered in 2014 that five reef islands in the Solomon Islands had disappeared under the sea, there were a lot more believers.
Researchers report that globally, the sea level is rising 3 mm a year. While this is not even 1/8 of an inch, they say it is likely to accelerate to 7 mm by the end of the 21st century. That's more than a quarter of an inch!
More recently, climate scientists have warned that at least five major cities could be threatened by sea-level rise:
Guangzhou in China, with more than 14 million inhabitants, faces the greatest threat. Exposed to sinking land and tropical storms, it is incredibly vulnerable.
New Orleans and New York in the U.S. are vulnerable due to ice mass losses in Antarctica as well as sinking land.
Mumbai in India, with more than 12 million inhabitants, faces a similar threat to Guangzhou.
Osaka in Japan, a major port, has an international airport that is near sea level. In September 2018 it was totally flooded.
Dramatically changing weather patterns also affect farming, and as the world's population increases phenomenally, global production of staple crops including rice, potato, corn, and wheat is dropping in some regions, including Australia.
Climate change is also affecting eco-tourism. Examples include:
Large-scale bleaching of the Great Barrier Reef that is killing parts of it.
Increased evaporation of the Dead Sea.
Changing rainfall patterns in South America that are having a devastating effect on the Amazon jungle and its delicate ecosystems.
Melting glaciers in New Zealand's spectacular Southern Alps.
Climate change can also impact on our health, particularly in vulnerable areas that are getting hotter and drier, or where air quality is deteriorating.
So maybe it doesn't affect you now and never will. But there are steps that all of us can take to stop the increasing onset of climate change, particularly by reducing our carbon footprint.
How to Reduce Your Carbon Footprint
We all need to consider what we can do, it could be improved insulation in the home or simply changing our travel habits. Walking or cycling instead of driving can have health as well as environmental benefits, and there is a range of electric scooters available for those that would prefer to be carried than walk.
The very best way to reduce your carbon footprint, and in this way help to minimize climate change, is to build and live in a house that is certified to meet Department of Energy (DOE) Zero Energy Ready Home guidelines. Designed to make buildings, including our homes, at least 20% more energy-efficient in the next decade, they also have improved air quality.
Incredibly, a DOE Zero Energy Ready Home is at least 40-50% more energy-efficient than your typical new home.
The DOE has partners who register with the Department and take an active role in designing and building high-performance homes.
Those who play a pivotal role include builders, designers, and architects, as well as engineers who specialize in mechanical, engineering and plumbing (MEP), and/or heating, ventilation, and air-conditioning (HVAC). A Chicago engineering firm or an electrical engineering firm in New York or any other city would be able to design a renewable energy system that could offset all, or at very least most of, your home's annual energy consumption.
The criteria for a DOE Zero Energy Ready Home include:
Compliance with ENERGY STAR specifications for:

Thermal enclosure to ensure that the house is properly air-sealed, has insulation that has been correctly installed, and high-performance windows.
Quality HVAC installation.
Water management.
The target home/size adjustment factor.

Use of energy-efficient fixtures and appliances that are ENERGY STAR qualified.
Installation of high-performance windows that meet all ENERGY STAR qualifications, including the required U and solar heat gain coefficient values. These are climate dependent.
Meeting the levels required for insulation by the International Energy Conservation Code.
Fulfilling the latest recommendations for installed ducts in conditioned spaces or optimized locations.
Conserving energy and water by using high-efficiency water heaters and fixtures or an efficient hot water distribution system. This includes complying with the requirements for stored volume in hot water systems.
Providing top quality air quality with full certification by the Environmental Protection Agency's (EPA) Indoor airPLUS program.
Following the PV-Ready checklist to ensure savings on the cost of future solar PV installations.
Additionally, those building DOE Zero Energy Ready Homes are encouraged to install solar hot water systems, to minimize water use by participating in the WaterSense program, meeting the requirements of the U.S. Passive House Institute, and implementing quality management practices.
Any company offering plumbing engineering services in Chicago, New York, Los Angeles, or any of America's major cities will be able to advise further.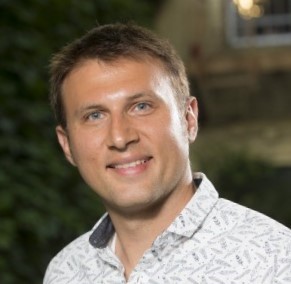 Michael Tobias is the founder and principal of New York Engineers, an Inc 5000 Fastest Growing Company in America. He leads a team of more than 30 mechanical, electrical, plumbing, and fire protection engineers from the company headquarters in New York City, and has led numerous projects in New York, New Jersey, Chicago, Pennsylvania, Connecticut, Florida, Maryland, and California, as well as Singapore and Malaysia.